With over 20+ years of experience in the world of documentary film production and entertainment, Regen Films looks to lead the world in fact based full length and short form content on the subjects of regenerative food, agriculture, health and the environment. Our deep knowledge in the areas of toxic chemicals and environmental health form the basis of why we do what we do every single day. To us, there is a brief moment before us which will massively affect our children's future, and it is they who are our true motivation. Time is of the essence! Through our films, and the partnerships we have nurtured, we have created a platform that enables other filmmakers to reach a wider audience with their vitally important regenerative messages and to receive fairer financial returns.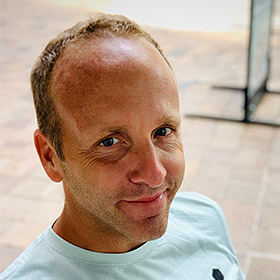 Ed had attended Shippensburg University in Pennsylvania, where he earned two degrees in Electronic Media/Journalism and Applied Speech, where he leveraged his abilities to later become a writer for The NFL Today and NCAA College Football and Basketball at CBS Sports in New York City.  He then honed his skills in the entertainment industry while working at an elite internet company (Sudden Industries) where he worked directly on numerous websites (The Awful Truth, Inside the Actor's Studio, World Cinema) and became a Producer on the first ever televised program broadcast by an internet company (V-Mations). 
As Writer, Director, Producer, Narrator and Editor, Ed had essentially served as the entire creative force for the project, "Unacceptable Levels" which had been selected by 35 international film festivals, and had gone on to win four distinct awards (including Best Documentary as the FIFE International Film Festival).  Ed has also moved on to Direct and Produce two additional follow up films about toxic chemicals.  "A New Resistance" and "Advance Warning" will also work to educate and inspire millions of people to make changes in their lives regarding toxic chemicals in 2022.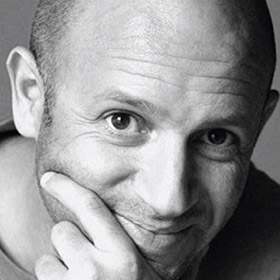 Growing up in a family of scientists led Kevin to appreciate the gap between emerging science and the communication of important findings to the people that would benefit from them the most. After a stint within the world of technology, Kevin returned to his roots joining a lab funded by the National Institutes of Health. The lab was focused on harmful chemicals leaching from consumer products (specifically Endocrine Disrupting chemicals), it soon became clear that this issue was global and the effects of these chemicals were causing an increase in everything from cancer, diabetes to learning disabilities.
After unsuccessfully trying to get consumer product companies to change formulations and being too cantankerous to try and push the slow wheels of government entities, Kevin opted to take the first step to address the issue directly. In 2007, he stood up Thinkbaby and Thinksport, which created the 1st 100% BPA free baby bottle line, 1st BPA free insulated sports bottle line and the 1st sunscreen line to pass Whole Foods Premium Care requirements. The company's products made their way into over 27k locations globally before being acquired in 2020. Kevin has since created another venture called BRIXY. With BRIXY, the company launched a line of "waterless beauty" products from bar shampoo, bar conditioner and bar format body care with the goal of removing excess plastic waste created by consumer products. As part of BRIXY's focus on social and environmental responsibility, Kevin has also stood up a non-profit called ECOEVO.World. The 501c3 is focused on bringing back the beauty of natural habitats and taking on Climate Change head on.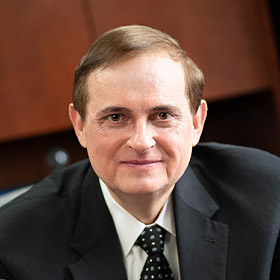 Barry A. Cik is the Founder and Technical Director of Naturepedic, a manufacturer of award-winning certified organic and non-toxic mattresses for babies, children and adults. As a professionally trained board-certified environmental engineer, Barry combines his authentic passion for improving our quality of life with the technical knowledge to do so.
When shopping for his first grandchild's crib mattress, he was horrified to discover firsthand the state of the baby mattress industry. From that moment on, Barry was inspired and determined to create safe and sustainable mattress products that were not only in the best interest of his grandchild, but also for environmentally-minded parents to use for their children. Working in tandem with his sons Jeffrey and Jason, Barry established Naturepedic in 2003.
His devotion to the organic industry is the natural result of his lifelong interest in preserving the environment not only for us, but for all future generations as well. He is an advocate for legislative reform, and was invited to testify in Washington, D.C. for a congressional subcommittee hearing exploring chemical reform. Barry frequently speaks before scientific, consumer, political and business audiences on the benefits of sustainable product design.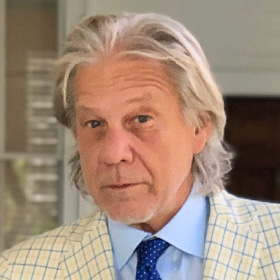 Mark Mueller, an Austin and Atlanta trial lawyer, is recognized for his work in birth injury litigation and product liability cases involving damages from unsafe medical devices, chemicals and pharmaceuticals. His work has twice led to FDA safety advisories for both vacuum extractors and vaginal mesh, and then eventual removal of many dangerous transvaginal mesh devices from the market. He successfully represented the Brave Dog Society of the Blackfoot tribe in preventing oil and gas development in a pristine national wilderness area of Montana. Mark is also counsel for the Lakota Sioux Sundance Chiefs regarding ownership rights to sacred ceremonial objects.
A number of his precedent setting, high profile cases have been featured in the national media including, most notably, Oprah, Good Morning America, Special Insider Edition, The New York Times, Texas Lawyer and National Law Journal.
Mark's production company, Voodoo Cowboy Entertainment, hosted annual musical and art performance parties for many years. Through his production company, he also served as associate/executive producer for independent films including Downloading Nancy (Sundance Festival), Winter in the Blood, Slam Planet, The Two Bob's, and Ed Brown's environmental documentary "A New Resistance ". He was a featured speaker and panelist for Conscious Media Festival programs on topics of sustainability and creating positive culture change. 
Mark is currently developing a comprehensive and innovative legal strategy and support network called the Truth and Justice League. The goal of the Truth and Justice League is to address our nation's disastrous environmentally toxic legacy in ways that will hold wrongdoers accountable and lay the foundation for a more sustainable future.
Mark has just completed two books of poetry: Unicorn Park, an illustrated children's book and Universe Favors the Hero … Volume 1 of the Breakfast in Memphis series.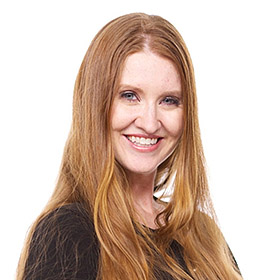 Leah Segedie helps women make safer consumer choices for their families. She's a consumer watchdog, author, activist, community organizer, & strategist. Leah founded award-winning consumer activist website Mamavation.com and the leading eco-friendly influencer conference,  ShiftCon Social Media Conference. She also wrote Green Enough: Eat Better, Live Cleaner, Be Happier (All Without Driving Your Family Crazy!) to democratize scientific findings and help families make safer & greener product choices.
Content from Mamavation reaches millions of American women annually and helps them avoid the pitfalls of hormone-disrupting chemicals inside everyday products through the investigations of every aisle of a retail store. But inside the Mamavation community, Leah brings excitement & humor to serious topics which makes them easier to remember and digest. Fans automatically become more knowledgeable about marketing tricks and toxic pitfalls.
Leah is also a very passionate consumer health activist. She organized over 650 social media influencer activists when California, Washington, Oregon, and Colorado attempted to label GMOs through the ballot box. After such an incredible feat she realized that this group needed an annual conference to connect & network with like-minded folks. That's when she founded ShiftCon Social Media Conference as an annual blogger conference that focuses on how health is impacted by food and everyday products. Today ShiftCon is managed by green influencer Ari Adams and Leah sits on the board.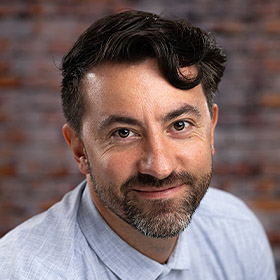 Dan's creative and technical leadership works to continually position Loma at the forefront of digital innovation, enabling us to reach client goals with optimum impact.
An expert in multimedia publishing, creative and distribution platforms, he's also an accomplished motion media designer and fine arts talent. His notable work at Loma includes creative direction of DXC's Global Industry Positioning and Partner Marketing initiatives, which are produced in close association with major brands including AT&T, Hitachi Ventura, IBM and Microsoft.
Dan plays a leading role in our innovative uses of leading-edge video communications in support of a global clientele. He has recently directed VR360 and VR180 videos for sales & marketing, training, recruiting and visualization applications.
His range of skills is notably displayed in his work as co-producer of Loma's engagement in support of US Naval Special Warfare. As co-host of the Official Podcast of the Navy SEALs, he has engaged regularly with a wide range of experts to convey the SEALs mission, values and required skills to the American public and potential recruits. Other high-profile projects have included technical direction of Startup Grind's World Conference live web stream and editorial support for our work on behalf of SNT, Gainwell Technologies and the US Department of Homeland Security.
Prior to joining Loma, Dan led sales training and regional network, desktop and mobile support for Verizon's executive partners and sales teams. His broad and inclusive technical experience and expertise is a significant value-add to Loma clients desiring to exploit the power and reach of mobile marketing communication channels.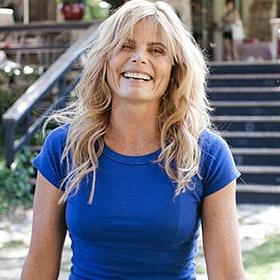 As the granddaughter of illustrious author, Ernest Hemingway, Mariel was always destined to be well-known and publicly recognized. However, at the young age of 13, Mariel became famous in her own right when she made her silver screen debut in Lipstick. Four years later her work in Woody Allen's Manhattan earned her an Oscar® nomination. She has since made 30 films and numerous television appearances in series and as a host of several environmental and humanitarian documentaries.
Now at the age of 50, Mariel is the mother of two daughters, Dree (24) and Langley (23). For over 20 years, she has been pursuing her passion for yoga and health and is now seen as a voice of holistic and balanced health and well-being. As part of that role she has led wellness retreats all over America, sharing her insights about movement, silence, nutrition, and home. In 2003, she published her powerful bestselling memoir, Finding My Balance. A truly insightful and inspiring story, of her life's journey through the eyes of yoga and meditation. Mariel's second book called Mariel Hemingway's Healthy Living from the Inside out (Harper Collins San Francisco 2007), is a how-to guide to finding ones balance and health through self-empowering lifestyle techniques and is a huge success for Mariel and especially for those whom incorporate her inspiring advice. Her gluten-free, sugar-free cookbook is called Mariel's Kicthen and her latest book is called Running With Nature.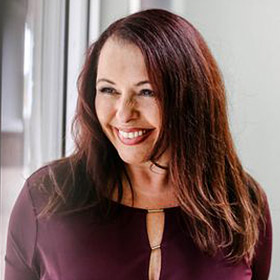 For over 30 years, Shari has been supporting new and expecting parents as a Registered Nurse, Certified Nurse Midwife, Board Certified Lactation Consultant, parenting educator, entrepreneur, and mother of two amazing daughters!
Educating, empowering, and inspiring new parents has been Shari's passion and focus since she started my professional career back in 1991.
Beginning as a Labor and Delivery nurse and then a Nurse Midwife in her own practice, she cared for thousands of mothers and infants, and delivered over 600 babies! In 2002, with the birth of her first daughter, she realized there was so much missing for new parents in the marketplace. Shari became a Board Certified Lactation Consultant and created a specialty store/learning center for new and expecting parents called The Birth Boutique, well known throughout the entire New Jersey and New York area, and was widely recognized as "the place to go if you are having a baby!"
In 2007, Shari expanded to reach millions of new parents by taking her classes and education online! Her company, My Baby Experts, produced a LIVE WebTV Show, for online streaming full-length classes, and a full video library with over 650 educational videos parents can learn right from their own home!
Shari partners with well-known brands in the baby industry to provide education, brand promotion, and social media consulting as well as other corporations (such as Aeropostale and Kate Spade) with a unique and innovative approach to enhance their existing maternity wellness programs for their employees through the use of social media!